LaunchPod Episode 2: Top tips for writing research applications and other guidance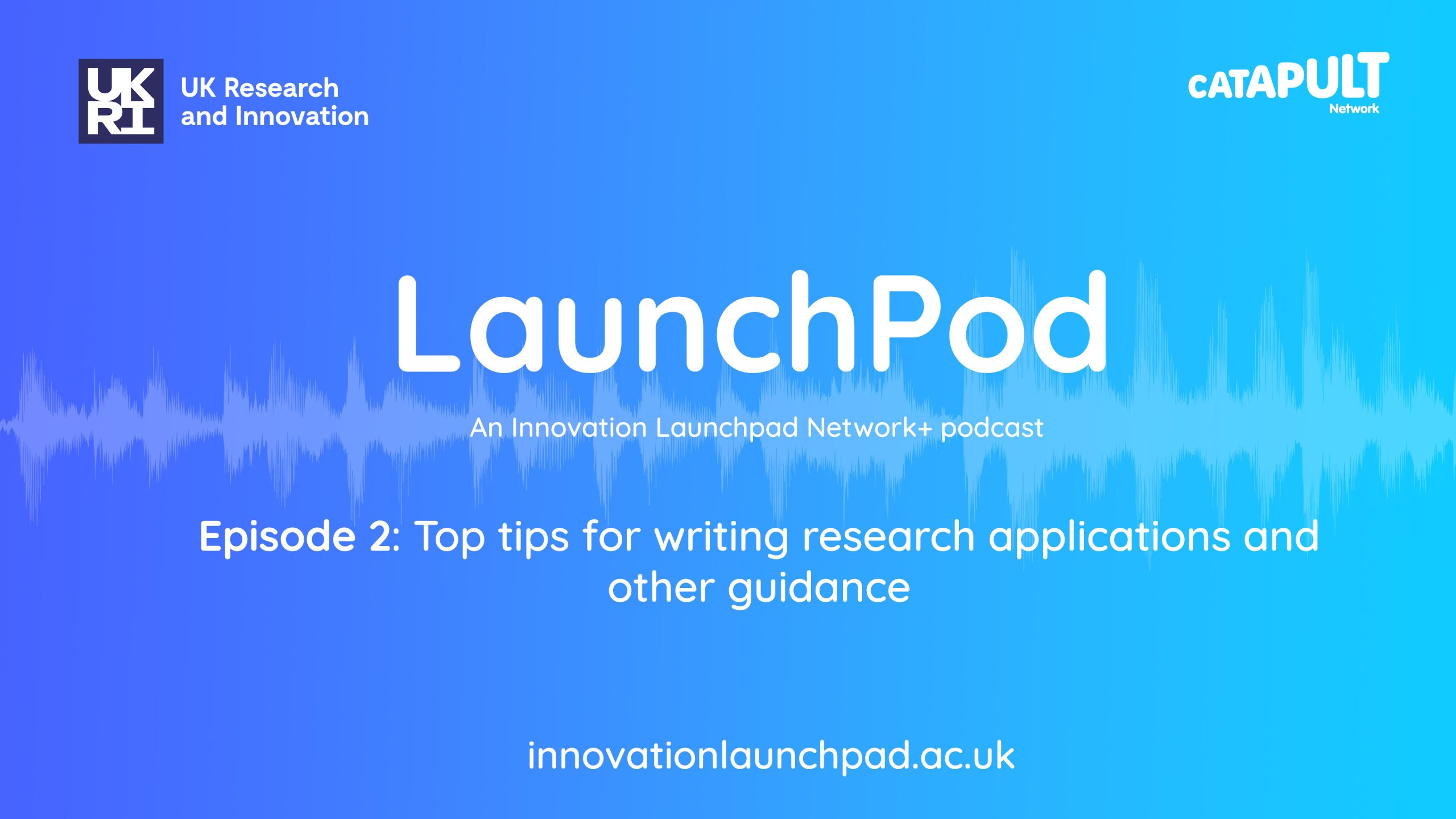 Welcome to LaunchPod!
Hosted by the Innovation Launchpad Network+'s Paul Stimpson, LaunchPod takes on the acceleration of research in the UK. Over the course of these episodes, we'll be talking to academics and research leaders about the process of furthering the relationship between academia and industry.
As we're right in the middle of Tranche 2 of our flagship Researcher in Residence scheme, we've asked two of our Investigators Professor Ben Hicks (Resilience) and Dr Alex Frangi (Healthcare and Wellbeing) for their tips and guidance on how to write the best application possible plus other tidbits on the RiR process.