LaunchPod Episode 1: Experiences of a Researcher in Residence with Dr Eloise Marais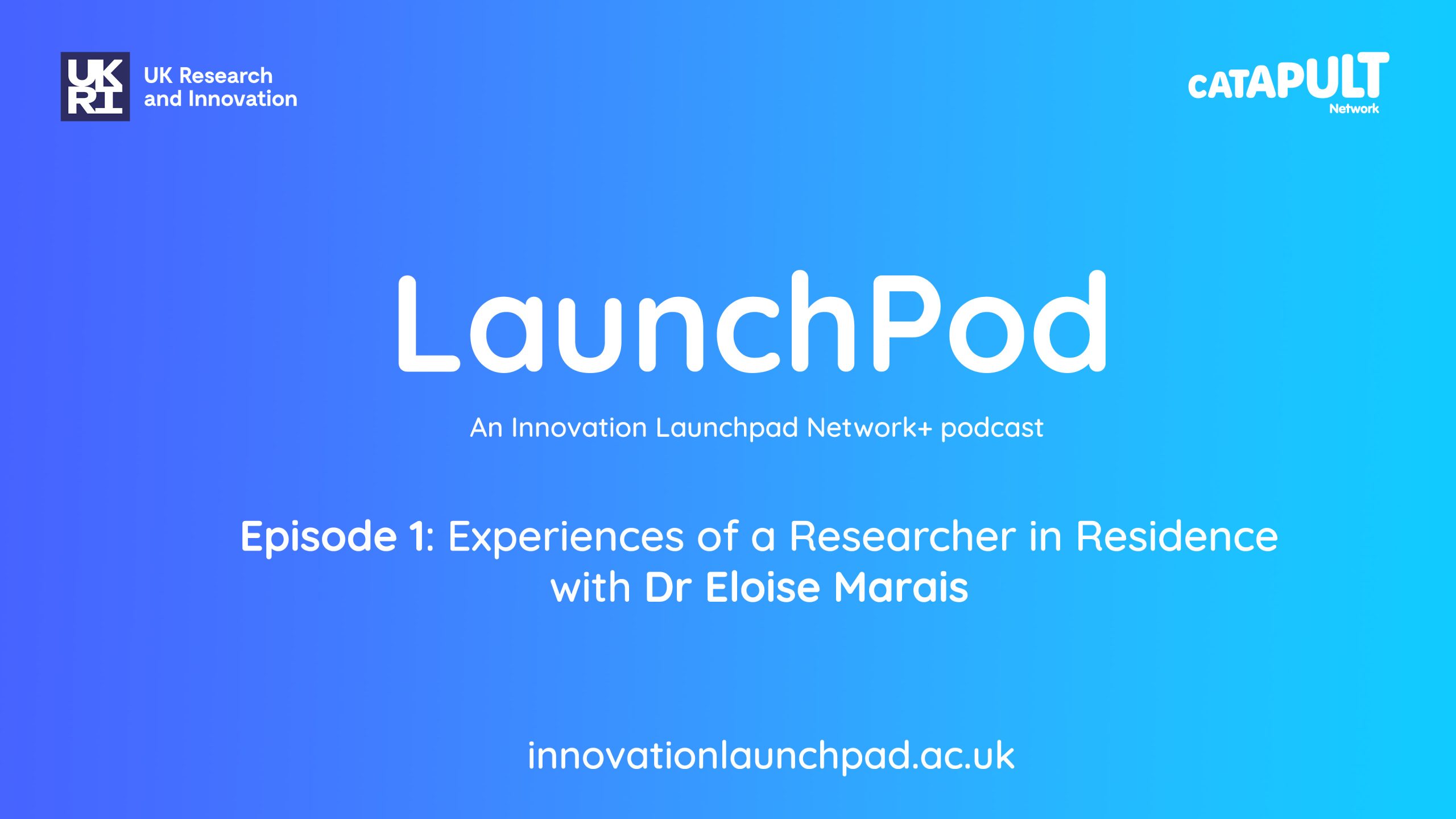 Welcome to LaunchPod!
Hosted by the Innovation Launchpad Network+'s Paul Stimpson, LaunchPod takes on the acceleration of research in the UK. Over the course of these episodes, we'll be talking to academics and research leaders about the process of furthering the relationship between academia and industry.
This episode is centered on the past experiences of academics who have undertaken a Researcher in Residence placement. The Innovation Launchpad Network+, The Catapult Network and EPSRC are currently inviting researchers to submit their proposals for Tranche 2 of the Researcher in Residence scheme.
In this episode University College London's Dr Eloise Marais discusses her past experiences of being part of the scheme. Eloise's research project included collaborative work with Satellite Applications Catapult and Connected Places Catapult, as well as Birmingham and Leicester City Councils and the Department for Food and Rural Affairs. Her work subsequently attracted media attention from the likes of the Guardian.