Researcher in Residence: Forging the future of metal casting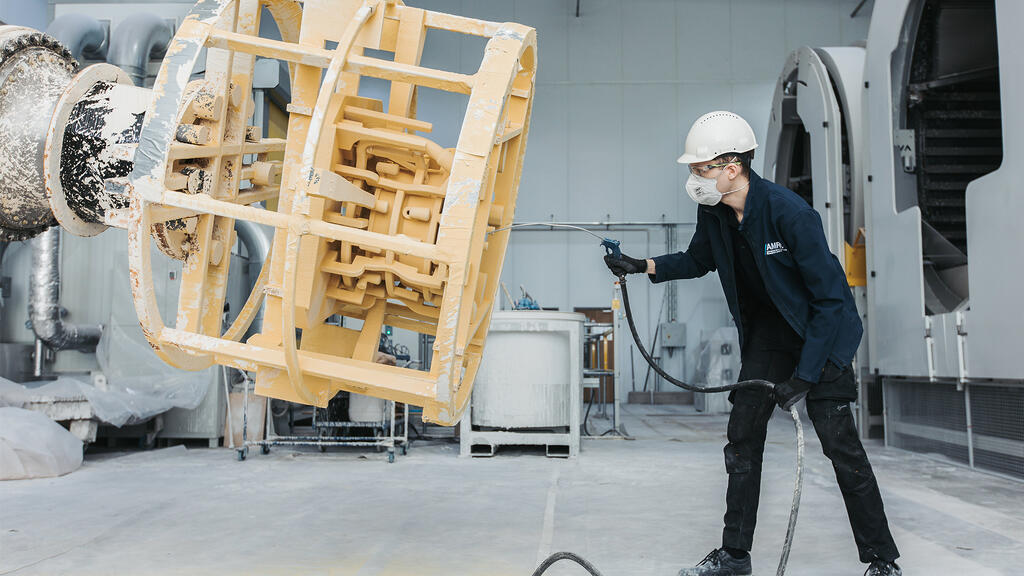 In a potentially groundbreaking project, Researcher in Residence (Tranche 1) Dr. Amir Bolouri from the University of the West of England (UWE) is set to redefine the landscape of metal casting through collaboration with the AMRC. Building on the innovative sensorisation protocol developed within the ATI Foundry 2023, Dr. Bolouri's RiR project could unlock new horizons of precision and excellence.
This endeavour is set to achieve a triple-fold objective. It aims to validate measurement reliability through metallurgical techniques, introduce a suite of advanced sensors to push monitoring boundaries, and expand the sensorisation protocol to encompass a spectrum of metal casting methods.
The project's reach doesn't stop at conventional investment casting shells. Dr. Bolouri's team will explore novel horizons, employing cutting-edge ceramic paste 3D printing techniques to forge ceramic shells that further push the boundaries of casting innovation.
Speaking about the project, AMRC's Head of Castings Matthew Cawood said: "This is a promising research project in which we seek to combine and advance our state-of-the-art investment casting technologies with novel game-changing techniques that are currently being developed at UWE.
"It is envisaged that the outcome of this work could ultimately revolutionise investment moulding with the emergency of paste printing and provide transferrable solutions for real-time casting process monitoring and control with advanced sensorisation. This will lead to high quality castings being produced consistently and predictably for the most critical applications with reduced reliance on post manufacture inspection and testing."
Amir added: "This project has the potential to initiate a significant paradigm shift in the digitalisation of refractory foundry mould casting for aluminium alloys. By pioneering a new generation of data-driven, 3D-printed, smart, and responsive moulds, this innovation could pave the way for the development of a Digital Twin platform. This platform would offer the capability to visualise, monitor, and exert control over the intricate behaviour of liquid metal during the casting process."
This pioneering research promises a shift in metal casting quality and precision. By amalgamating metallurgical finesse with advanced sensor technology, the work is poised to usher in an era of superior casting methodologies, fostering excellence in manufacturing and bolstering the realm of engineering possibilities.
Do you have a research idea like this one? Tranche 3 of our Researcher in Residence scheme will open in October 2023. Please submit an Expression of Interest here before the 30th November 2023. All the information you need is here.